My rating: 4 of 5 stars
Actual Rating: 3.75
---
*I won an ARC of this book in exchange for an honest review.*
The writing style for this was definitely something! It's a while before the identity of the narrator is revealed, and therefore the book is written in third person omniscient, which really adds to the eerie tone of the story.
There were some really cool formatted pages too – meant to depict the multi-view security perspective; I've read a few reviews who talk about the formatting made it difficult to understand. However, I've noticed that most of those reviewers were going off of e-copies; I received a hardback ARC, and I didn't have a problem! (With that being said, if you're going to buy this book, definitely buy a physical copy to get the full experience.)
Continuing on with writing style, there is the factor of "jumping around" that some people have trouble with. But for me, this type of writing really worked! It provided an aspect of suspense and chaos that I think really added to the mood of the book as well.
In terms of plot, there were so many twists and secrets to this: secret elevators, locked rooms, gory violence – everything needed to make a good horror story.
I think another thing that really made this book a success for me was the love story that came along with it.
I know, I know. A horror and a love story? But Gina Wohlsdorf really made it work. It's hard to describe, but what this book did was combine emotional and physical chaos – and this plus the writing style really set up the contrast in setting and intertwined scenes that would otherwise seem disconnected.
I'd say that the characters were really likeable as well – as a murder mystery, obviously some would be killed off – but it was always a question of who would be next. (NO, NOT THAT ONE. THEY'RE MY FAVOURITE. PLEASE.)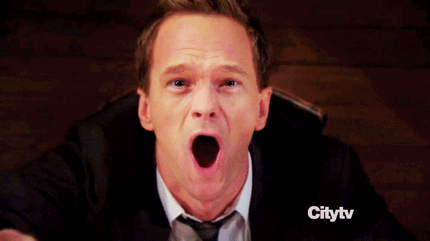 Anyways, this was a wild ride, and I'm so glad I got to experience what this author can do. This book just came out on June 7th, and I'm already looking forward to anything else Wohsdorf come up with!
Note: This book contains a few explicit scenes (sex scenes and gore/violence)
---