A Royal Romance Trilogy by Christina George
Actual Rating: 3.5
---
*Thank you to the author for a free copy in exchange for an honest review!*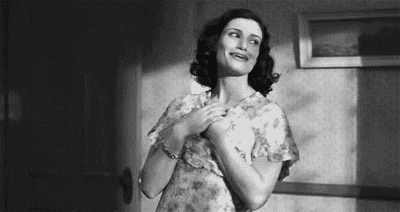 Okay. I totally enjoyed this book more than I expected I would. Insta-love is something I absolutely CANNOT STAND, and I had been a bit scared that it would be how this story started. After reading it, there was still a bit of it, but it also leaned more towards insta-attraction, so I'll let it slide.
There are three books in this series, but they're all rather short and quick reads, so I'd recommend reading them back to back. As a whole, the story follows Emma, who has a special gift – she can see people's past lives. It's been something she's always tried to avoid using, but when she runs into Peter at her grandfather's bookstore, she's thrown into a situation where she HAS to tap into her power. Peter's sweet and charming – almost overly so, but it all falls into place when Emma finds out that he's the Prince of Belgium. As she and Peter grow closer, they find that the path to love is not easy – and the only way to fix this is for Emma to use her power and go back to a time long ago: when Anna-Marie and Fitz ruled Belgium and abruptly lost their lives due to a terrible tragedy.
A main aspect I noticed about this series was that it didn't really feel like a three book series, but more like one book split into three parts. If you look at the books individually, they don't really have their own character arcs or plots, but they all combine to be a part of one main storyline. Therefore, if you're reading this, I'd recommend reading all three books at once, instead of waiting in between them or reading the first one and then deciding whether or not to continue.
Regardless of that, I still split up my reviews into three for the three books, so they're in order below!
Rating (Book 1): 3.5
I still liked the first one a lot – but I think my main issue with it is that it was very abrupt – the most abrupt out of all three. When I reached the end of it, it definitely still felt like the story had just begun. But I definitely liked how the characters were introduced. I do wish that the relationship between Emma and Peter had been developed a bit more in terms of scenes they had together where the audience could learn about their personalities APART from the basics, but overall I still liked how they interacted together.
The writing style was straightforward and clear, and I actually really enjoyed how the dialogue was structured, which made every conversation flow realistically.
Rating (Book 2): 3.25
If I look at this book individually, it does suffer from middle-book syndrome, as I felt like the situation didn't change that much, though conflicts were added and there were several twists.
Alexandra, the main antagonist, was a character I didn't like very much in terms of how she was structured. She seemed purely evil, and although there are lots of books where characters were like that, in this situation it made it seem a bit unrealistic, as she seemed to be so full of obvious spite and hatred she didn't really seem like a real person. It felt like she was there JUST to be the antagonist. Alexandra was also kind of missing a backstory, which I felt would have added more depth to her character.
However, I liked the build-up that occurred in this part of the book, and this was really when I really started rooting for Peter and Emma.
Rating (Book 3): 3.75
This was definitely my favorite book out of the three, as I am someone who likes closure. I definitely got it in this book at the end, and I liked how the story turned out. There was nothing really too out-of-the-blue; the story ended the way I expected it to, and I still definitely enjoyed reading it.